Unfortunately, web browsers don't provide the functionality to embed .pdfs on a page with other content. However, there are some applications that allow for viewing of .pdfs. Here are instructions that involve obtaining the embed code for a document hosted on Google Drive.

Be sure the document has sharing enabled to either be public, or "Anyone with the link can view".


1. Select the .pdf file in Google Drive.
2. Click on the Preview button in the upper right.
​
3. Select the three dots on the upper right for "more actions", then Open in new window.
​
4. Select the three dots for "more actions" in the new window, then Embed item.
​
5. Copy the resulting iframe code.
​
6. Insert the iframe code into the <code view> of the desired Custom Page.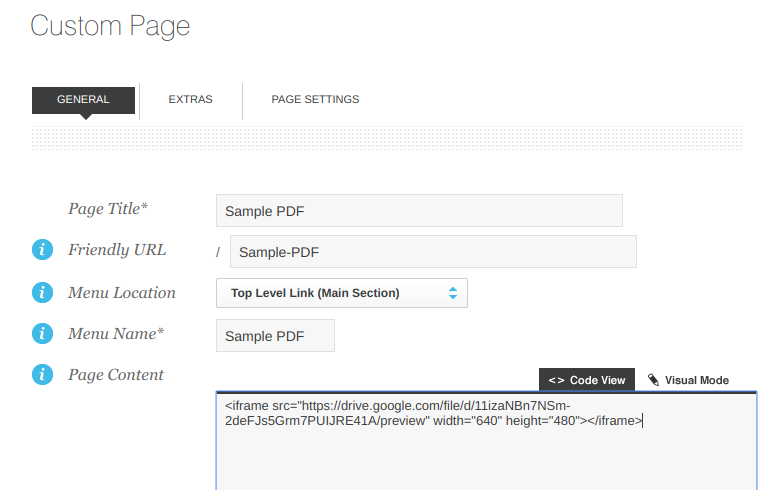 7. Save
Visitors should then be able to view the .pdf in a window on the page.