The way Gutensite does billing is that you're billed on the first day of the month for your previous month of hosting. This means that if you cancelled your plan on April 15th you'll receive a bill on May 1st for half of the month of April.
When you look at your bill you'll notice a column called "Usage" with a percent in it as shown below, if you cancelled your site during the previous month will show as less than 100%. You'll also notice that your subtotal is less than the monthly price that you normally pay.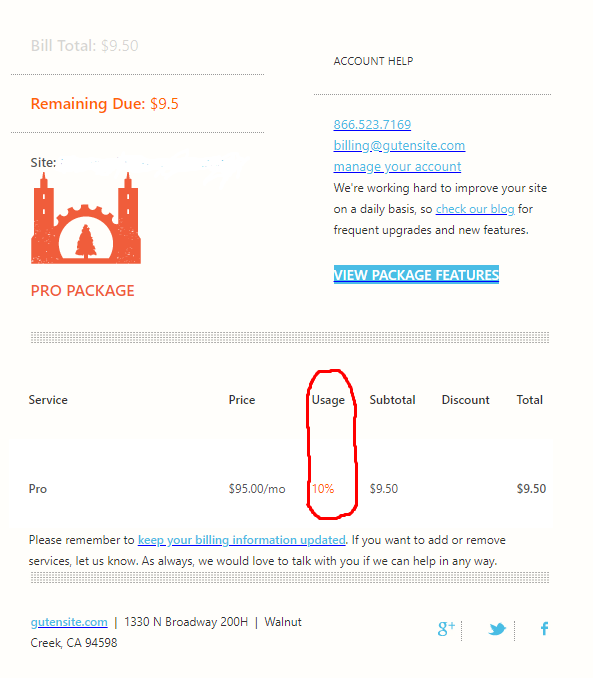 If your billing information is no longer valid than you'll have to update your billing info or you'll continue to receive failed billing emails, even if you're no longer using our service you still need to pay for the hosting that we provided you before you cancelled.
If you received a bill and your usage is 100% or you cancelled more than a month ago reach out to support@gutensite.com so we can take a look at what you're being billed for.